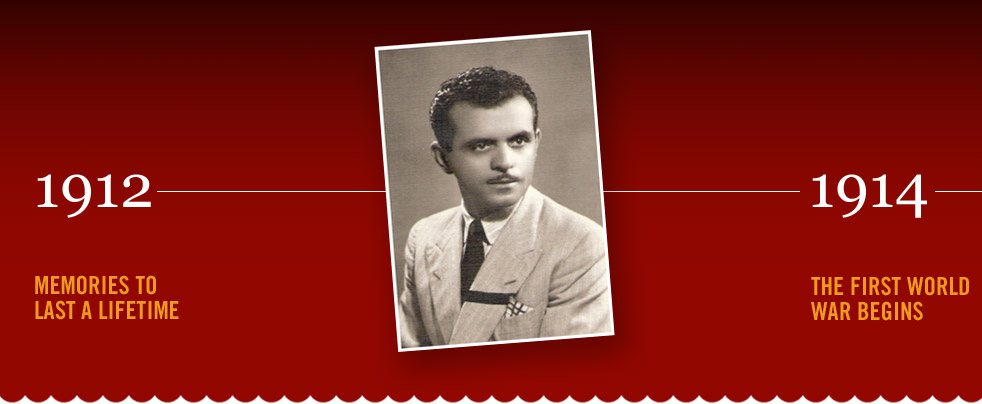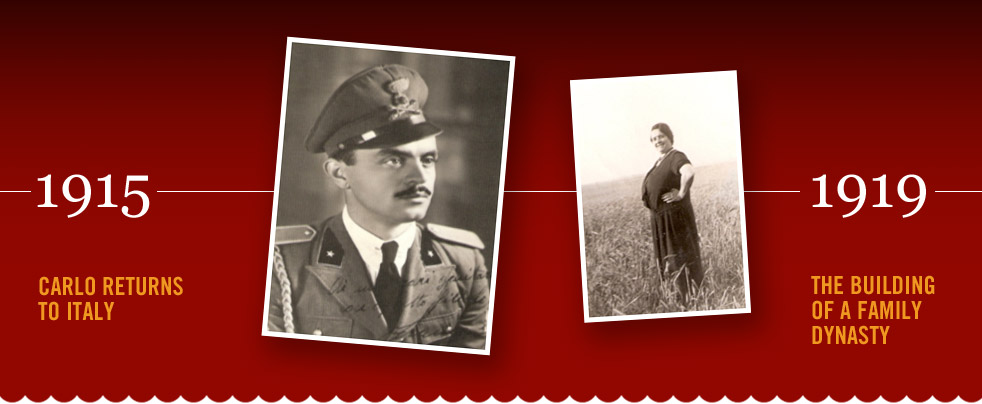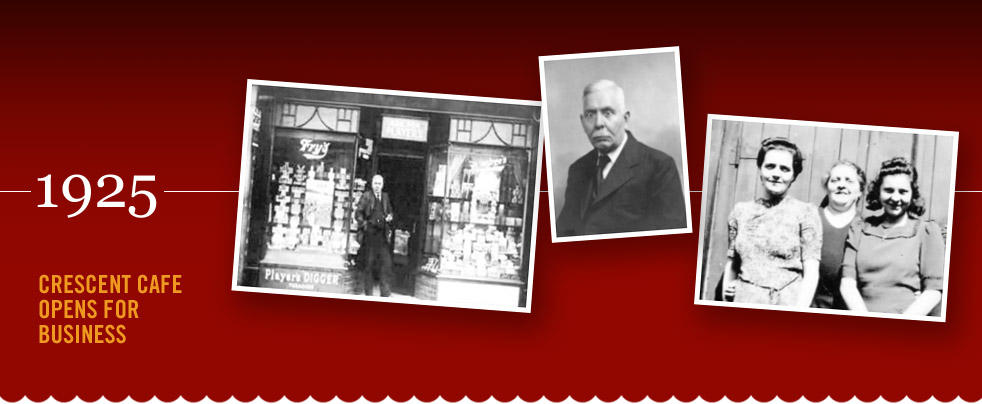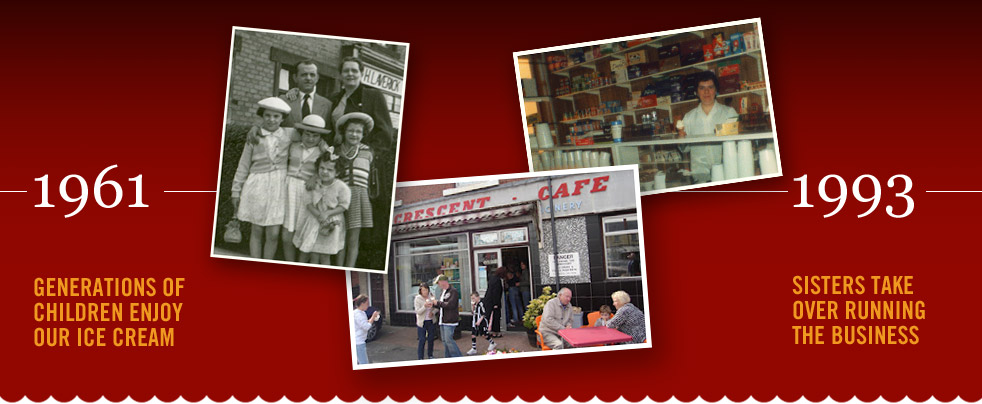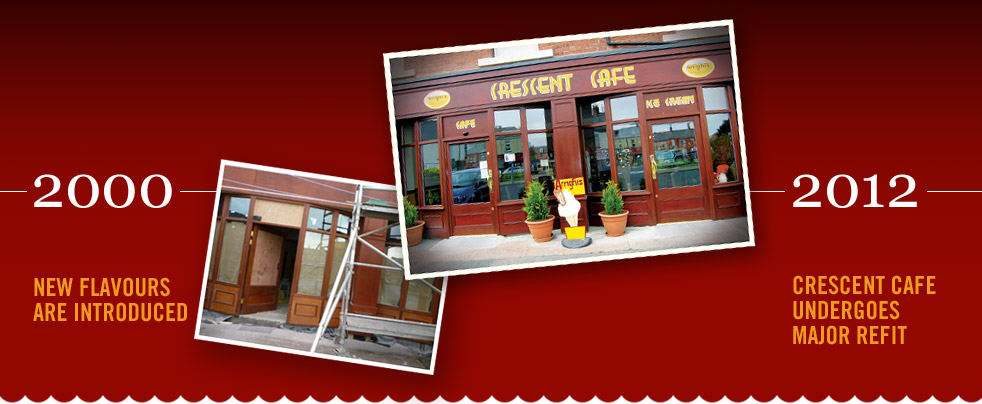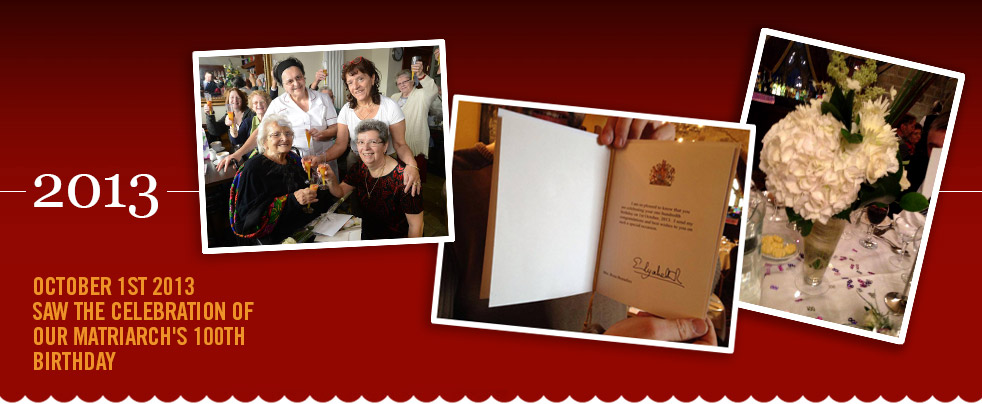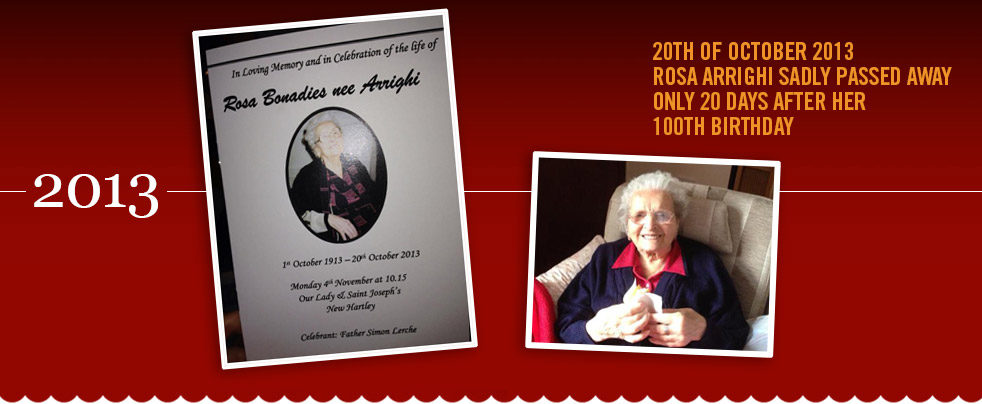 1912
Memories to last a lifetime
Carlo Arrighi came to England before the First World War when he joined his uncle in his ice-cream business in Kirkintillock, Scotland. It was here he first learned the trade before he took over his own business in Blyth, Northumberland, joining his brother-in-law and two sisters. Before Carlo arrived in Blyth he had returned to Italy to marry his sweetheart, Marianna Cosimini, who was only 18 years old when she came to England.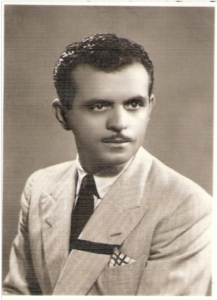 1913-1920
The First World War
Carlo stayed in Blyth a few years before he was recalled to Italy to enlist in the Italian army to join the Allies during the First World War. Marianna Arrighi was once again uprooted and returned to Italy with her husband, young daughter Rosa, who was born 1st October 1913. Peter was born on the 17th December 1915 whilst the family were in Italy; the family remained in Barga, Tuscany for the duration of the War.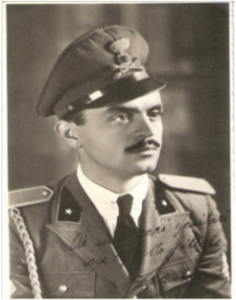 1925
The family eventually returned to England and settled in Seaton Delaval developing their own brand of ice-cream and made their mark in the Cafe business, serving not only ice-cream but also coffee, food and a wide range of confectionary. During this time Carlo & Marianna had two more children, Albertina, born in Barga in 1919 and Marianna born at Seaton Delaval 1930. Sadly Albertina died at an early age from pneumonia.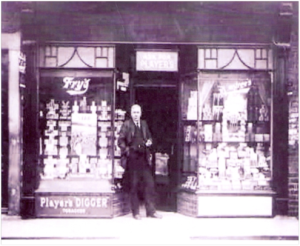 1936
Saw the introduction of the Crescent Café's first hand held ice cream cart which was taken out by Peter to the park most days and a horse drawn ice cream cart which Carlo would take around Seaton Delaval selling penny and haipney cornets pulled by his two noble steeds Polly and Bobby.
1937
Was the year that the first ice cream van was bought but unfortunately it was not kept for long as the Second World War broke out a year later and the van had to be sold to help ends meet, especially as rationing was introduced and people boycotted the shop as Italy had now sided with Germany in the war.
1938
For the first time in the shops history production of ice cream came to a halt, firstly as the necessary ingredients were not readily available and secondly because they only now had three customers which would visit the shop each day. During the Second World War, Carlo Arrighi was interned in the local Police in Seaton Delaval and then moved to the Isle of Man while Marianna Arrighi, with her two youngest daughters had to move to Carlisle to stay with family. Peter Arrighi, unfortunately was in Italy when war broke out and was interned by the Italians but later acted as interpreter for the Italians. Rosa was left in Seaton Delaval to run the cafe/shop by herself. During these hard times Rosa was well looked after by the local Police Constabulary and her landlord.
1943
Building a family dynasty
Italian prisoners of war were brought to Dudley and upon hearing of their arrival Mariana told her two daughters Rosa and Mariana to go and see if their brother Peter was amongst the prisoners as he was trapped in Italy after taking a holiday to visit relatives before the war broke out. Upon arrival they were met at the gates by Sargent Major Francesco Bonadies, whom Rosa Arrighi later married in 1946.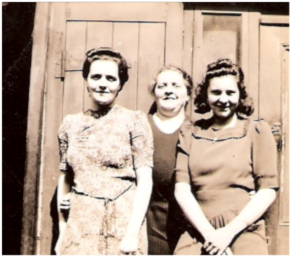 1947
Was the birth of their first child Grazia, followed by Marianna in1949, Milvia in 1950 and Francesca in 1953.
1972
The Journal published an article asking its readers in the North East to vote for their favourite ice cream. Arrighi's won the competition resulting in great influx of custom due to the competition.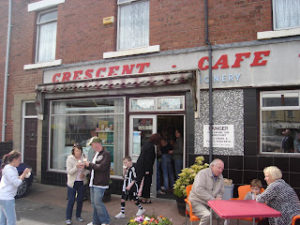 1993
Partnership established between 4 sisters
1998
Francesco Bonadies (Senior) dies
2000
This year also saw the introduction of a range of  new flavours of ice cream.
2004
Partnership between sisters is dissolved and established between Grazia, Milvia and Francesca.
2007
The opening of Franco and Rosa's & the introduction of Arrighi's catering.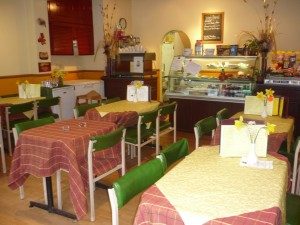 2010
The opening of the Seaton Delaval Hall Ice Cream Pavilion.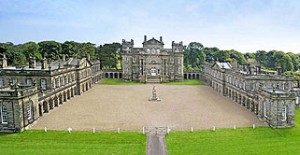 2014
Rosa Arrighi reaches the grand old age of 100 on the 1st of October and passes away only 20 days after her birthday.