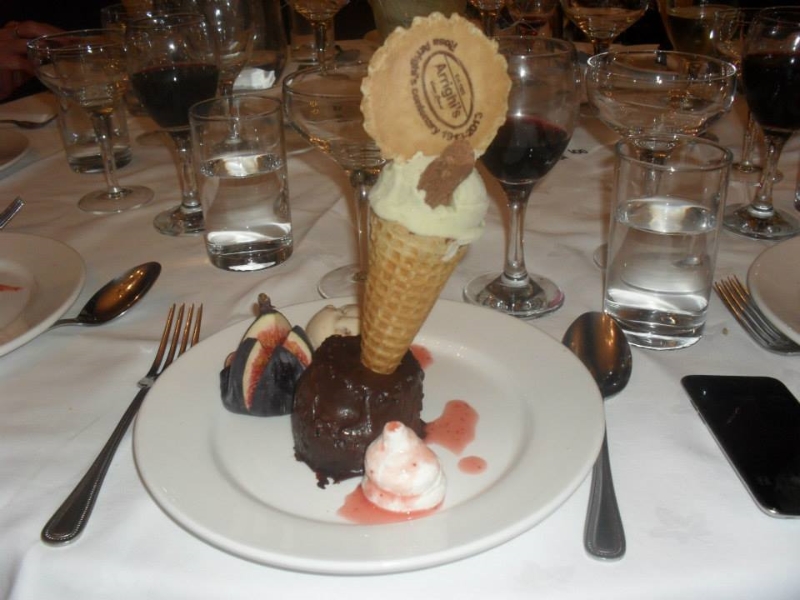 Established in 1925, The Crescent Café is famous for traditional Italian ice cream made from a secret family recipe, bringing a true taste of Italy to the heart of Seaton Delaval. Founded by our grand parents Mariana and Carlo Arrighi and by their two granddaughters Grazia and Milvia mange the business today.
Our ice cream is made from only the purest natural products and contains no artificial colourings or preservatives, making it a great treat for all the family. Our Ice cream is unique to the Crescent Café and can only be bought from this location.
Original ice cream was our first and only flavour for a very long time known as "fior di latte" in Italian, which translates simply as "milk flower". Fior di latte is the most basic of flavours requiring few ingredients which made it feasible to make during the war years; today the recipe has been modified slightly to give this flavour more body and a rich creamy texture.
After searching long and hard for natural flavourings we extended our range of flavours to include the following:
Strawberry, Rum and Raisin, Bilberry, Mint, Chocolate, Forest Fruits, Pineapple, Coconut, Cappuccino, Toffee, Stracciatella, Honey, Cherry, Crème Brule and many more : (Flavours appear on a rotational basis please ask staff for details)
Our original ice cream is gluten free and we even make a lactose free ice cream which is also suitable for Vegans. (Ask in store for more details)
So why not come and sit in today and taste some of our wonderful ice-cream desserts ranging from delicious pancakes to warm apple pies with ice cream to a variety of delightful sundaes and much more. We have something for everyone and you'll always be sure of a warm welcome.